Cheap Personal Computer Base Unit - Middlesex
Friday, 16 December 2011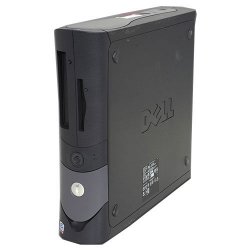 Contacts

Llewelyn Daniel

07438837622
Item description
Dell Optiplex Gx280 Desktop Computer Base
The GX280 is the next generation business desktop capable of meeting the needs of a broad range of users in corporate and institutional environments using the next generation technology providing significant performance and maximizing platform stability.

I am selling this computerbase unit only which has been well looked after and only has a few scuff marks which are natural for a used PC. It is in perfect working order and ideal for college, home or office with plenty of room for upgrade.

SPECIFICATIONS:

2.8ghz Pentium 4 Hyper Threading CPU
40GB Hard drive
512mb memory
Windows XP Home installed ( service pack 3 ) and fully updated. COA sticker attached to the unit.
Floppy Drive
CD ROM
Onboard speaker

Five USB slots on the back and two on the front. As this system uses USB kyeboards and mice only, a special adaptor cord is supplied FREE to connect your keyboard and mouse using just one of the USB ports.

Software included: Microsoft Security Essentials, Open Office and Power Point Viewer.

Power cable not supplied but they were available from the Poundshops and may still be.`

I cannot always answer my phone so if I am not available when you call the first time, please try again at a later time.