Enjoy the best Indian takeaway in Twickenham - Middlesex
Wednesday, 26 August 2020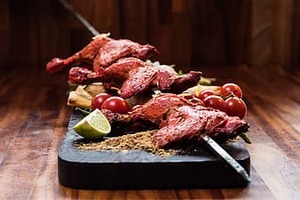 Contacts

Sheesh Mahal
Item description
Sheesh Mahal has been the Twickenham locals' favourite Tandoori restaurant for over many years. We are recognised as pioneers in bringing authentic Indian & Bangladeshi regional cuisine to Britain, as well as serving a wide range of beautifully prepared Indian dishes.
The magic that the Indian spices add in the dishes win the hearts.
Visit our website httpssheesh-mahal.co.uk/ to check the menu and order the food online or give us a call at 020 8892 3303.